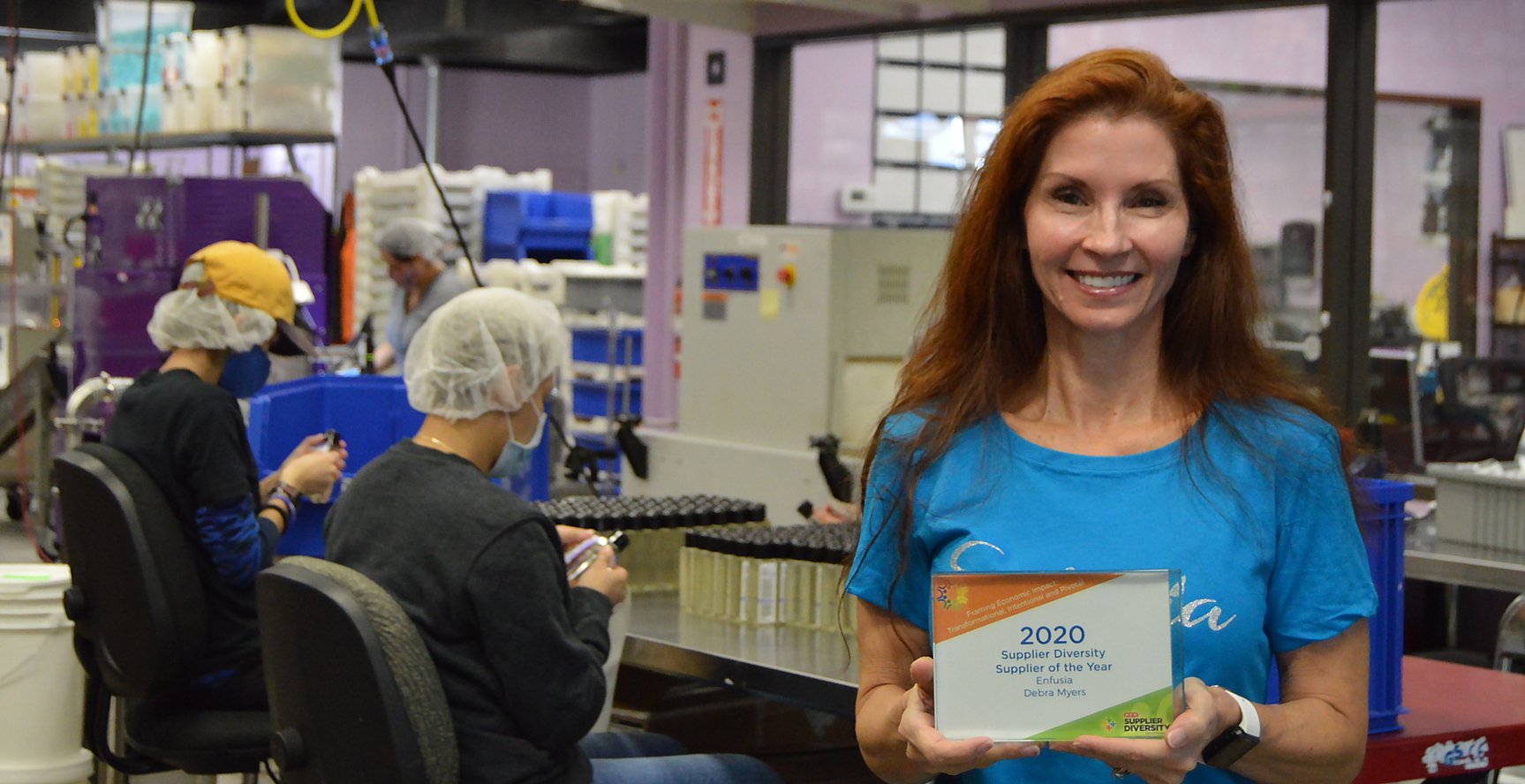 Enfusia is honored to be awarded H-E-B's 2020 Supplier Diversity, Supplier of the Year award!
According to H-E-B:
The Supplier Diversity department solicited nominations from of our H-E-B Global Sourcing and Buyer community and we would like to congratulate Enfusia on receiving H-E-B Supplier of the Year award. The award celebrates you and your amazing company for your wonderful products and your dedication to being a Supplier Diversity Champion for H-E-B.
The award is given to Suppliers who go above and beyond in supporting H-E-B supplier diversity efforts in driving spend with Minority Business Enterprise (MBE), Women Business Enterprise (WBE), Veteran or Disabled business owners (MWVDBE). All in all, Supplier Diversity Champions are strong advocates of the small business community.
Thank you H-E-B for supporting us as a small, woman-owned business and placing your trust in us. Enfusia is pleased to be a wholesale supplier to H-E-B for the past 15 years as we continue our commitment to diversity.