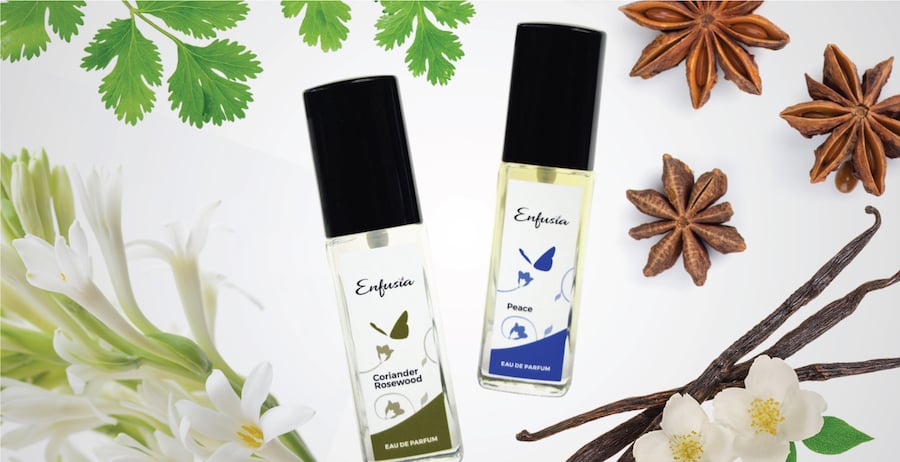 Wellness Month: Focus on Mental Well-Being
Your mental well-being is just as important as your physical health. With uncertainty and unease on the rise, now is the time to take care of you.
Everyday events, especially in this new normal, can trigger feelings of depression and anxiety. Sometimes you just need to break free from those feelings. Try spritzing a little Eau de Parfum to lift your spirits or invigorate your senses! Smelling good can help you feel good too.
Enfusia's Cloth Mask Refresher Spray is another great way to feel better by freshening your cloth mask. The blend of essential oils in the spray helps you elevate your mood and breathe a little easier. Aromatherapy promotes happiness and well-being while releasing stress and letting your mind break away from everyday troubles.
Enjoy 50% Off Eau de Parfums and Cloth Mask Refresher Spray now through August 15, 2020.
Enfusia's Eau de Parfum:
Cloth Mask Refresher Spray:
Breathe Easy: A perfect blend of mints, rosemary, and tea tree kissed with lavender that helps to ease breathing and clear the sinuses
Be Sure to Come Back Each Week of August for more Discussions on Wellness and New Sales!