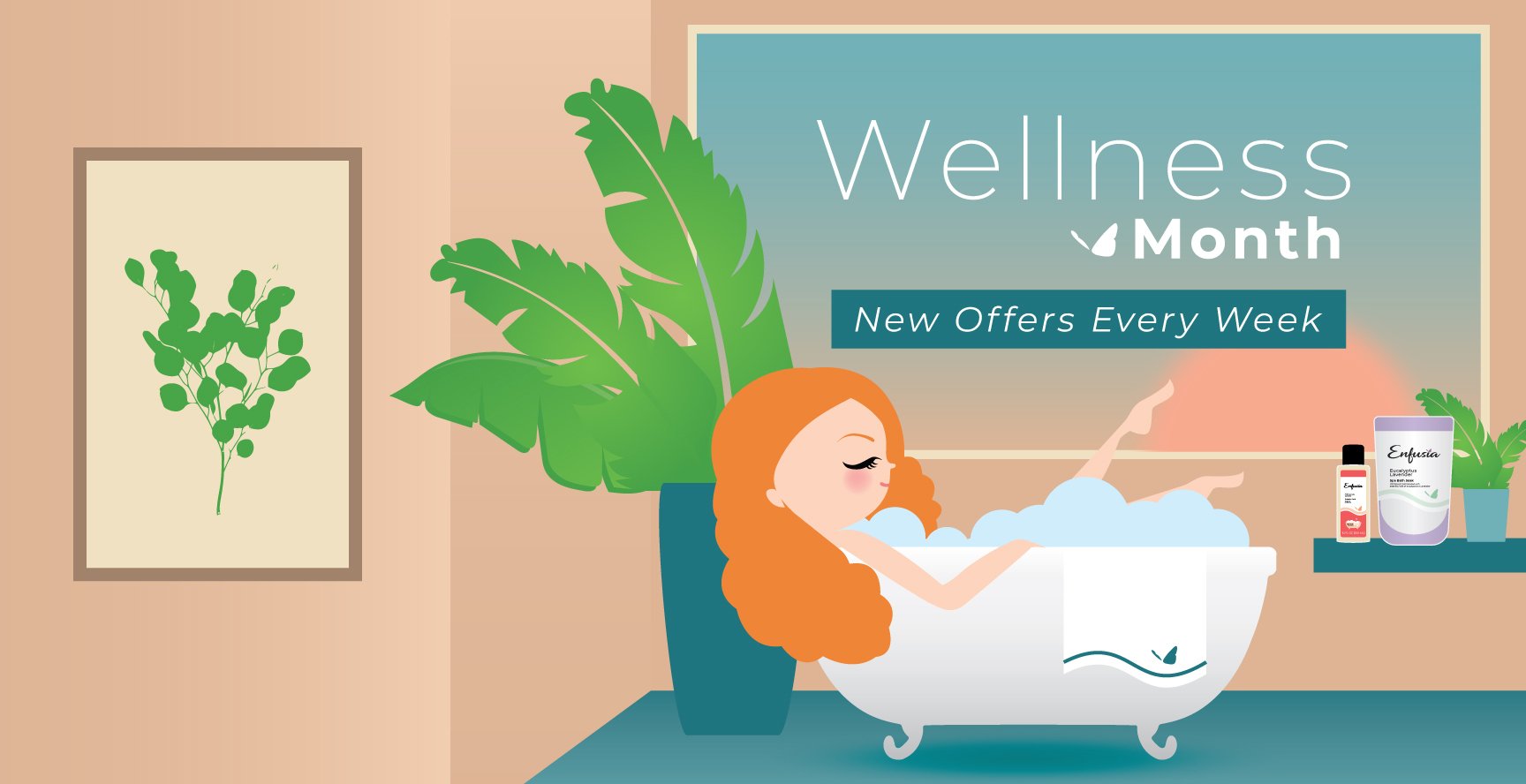 August is Wellness Month: Prioritize Health and Self-Care with Enfusia
"Wellness Month was born out of the idea that if we are going to do big things in the world — build our careers, raise a family, further our education, create new ideas, and nurture our bodies — we need to take care of ourselves."

WellnessMonth.com
Join Enfusia in taking the steps to prioritize wellness through self-care, healthy routines, and stress management.
Wellness Month is the time to take care of yourself and build healthy habits. Life is hectic and demands a lot from you, but sometimes you need to be able to break away from the physical and mental stress of it all.
Make it your goal to take time for you. Every little moment you allow yourself to relax counts! Go for a walk to clear your mind, dip your feet into a hot Epsom filled soak to soothe your aching feet, or try something new and have some fun!
The first week of Wellness Month is Staycation Spa Week! From August 1-8, we will be putting focus on the benefits of relaxing in the bathtub, soaking your feet, and taking time for yourself.
Get your Staycation Spa Week started right with 50% off Enfusia's Spa Bath Soaks and Bubble Bath.
Be Sure to Come Back Each Week of August for more Discussions on Wellness and New Sales!