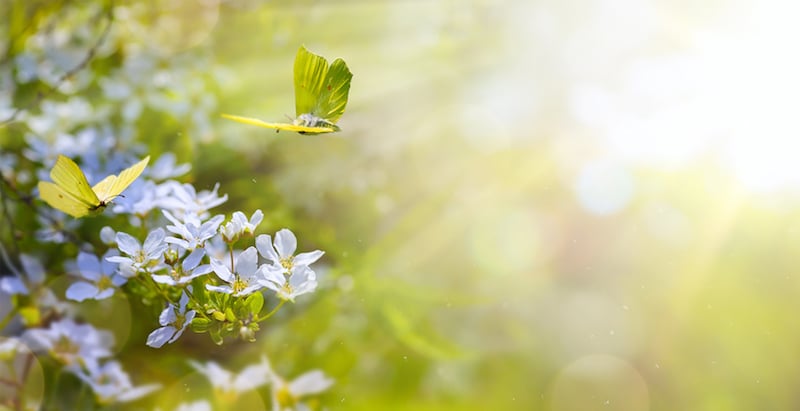 I don't know about you, but time seems to be flying by. It's Spring and I felt compelled to touch base with you. Life has been busy; I don't know anyone that isn't busy. Is it just our lives today or have things always been this way?
My mom is in a skilled nursing facility where I see her slowly fading. Life is just the opposite of busy, it's slow. There are lots of naps and the days also get away from her. When I told her it was Spring, she smiled and said, "when did that happen?" I told her I wasn't sure; I blinked, and it was time to spring forward. She smiled and gave me the slight laugh she always does when I say something funny to her.
As I leave her bedside each day, I'm struck by the stillness of this place. No one is rushing around looking at their watches or the clocks worried about the day's activities. Nope, they are just slowly fading from one day to the next.
You're taking a few minutes to read this, to pause from your busy life. I appreciate your willingness to pause, if just for a few minutes. I'd like you to take a breath or two and calm your mind a bit. It's okay to be still for a moment even though it may feel indulgent, and almost forbidden; the world will still turn even if you close your eyes, if only for a moment.
May your Spring be filled with beauty. Life can get messy especially when we are busy. Take the time for self-care, it's not selfish, it's love. Sending blessings for your day and may your tub be filled with bubbles!
Looking to slow down and unwind? Allergies kicking your butt? Try taking a hot bath with a Breathe Easy bath bomb or bath soak (may also be used as a face steep)! It's a great way to relax and open your sinuses. Use discount code Spring25 on shop.enfusia.com to take 25% off all Breathe Easy products. Offer is only available through the month of March. It's time for you to draw a hot bath, kick back, and relax. You deserve it!